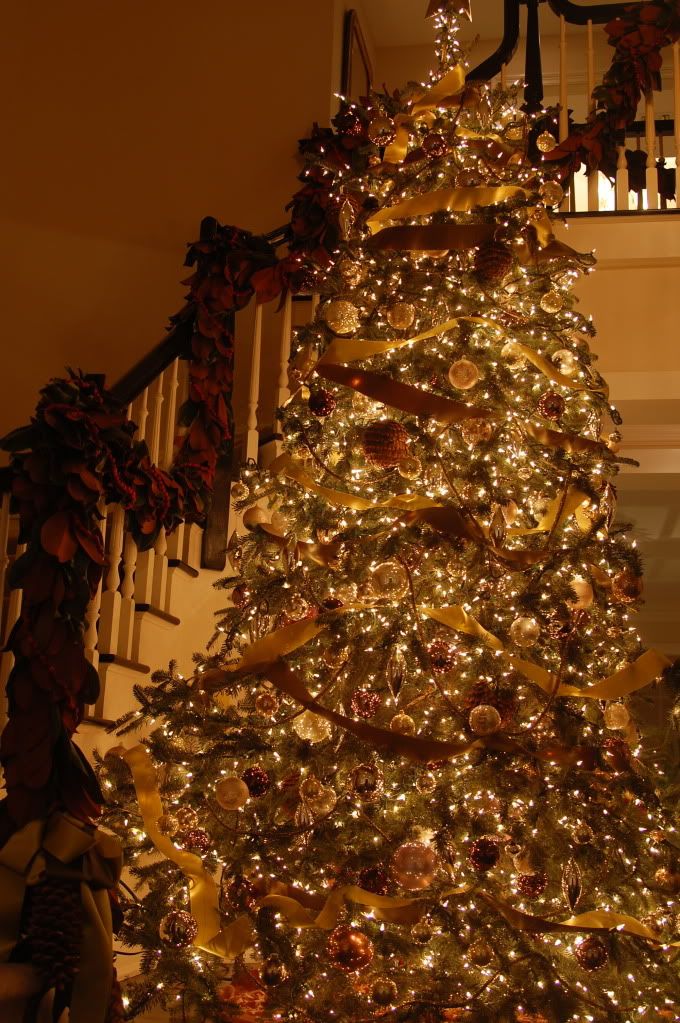 Here is a gorgeous home which I was asked to decorate for the holidays. Picture perfect would not begin to describe it. It's an alarming contrast to my own little hovel of an apt that I left behind in NY. I have to admit that my face hurts from grinning at the light shows that the peeps down here display in their front yards. I'd go so far as to say Floridians make even a bigger deal of the holidays than North Easterners because of their lack of snow and everything Ho-Ho-Ho.
The day I was scheduled to fly out I felt like the holidays were just a pain in the ass! I was seriously
grinching
out loud to my favorite local
barristas
at Daisy Bakery when another customer in line looked at me with disapproval and said, "It should be a kinder holiday".
OH MIND YOUR OWN F%$&*(# BUSINESS AND SHOVE IT! I thought.
Of course, his criticism remained engraved in my psyche like a bad pop song all day and night until the plane reached it's final descent and I looked out the window and saw all the little houses with their masses of twinkling string lights and blow up snowmen on the rooftops. I thought of the effort each occupant had made to bring some spirit to their block and was glad to be home with my family, as dysfunctional as they are, coming together and celebrating another year of our South Florida tradition and family loving.