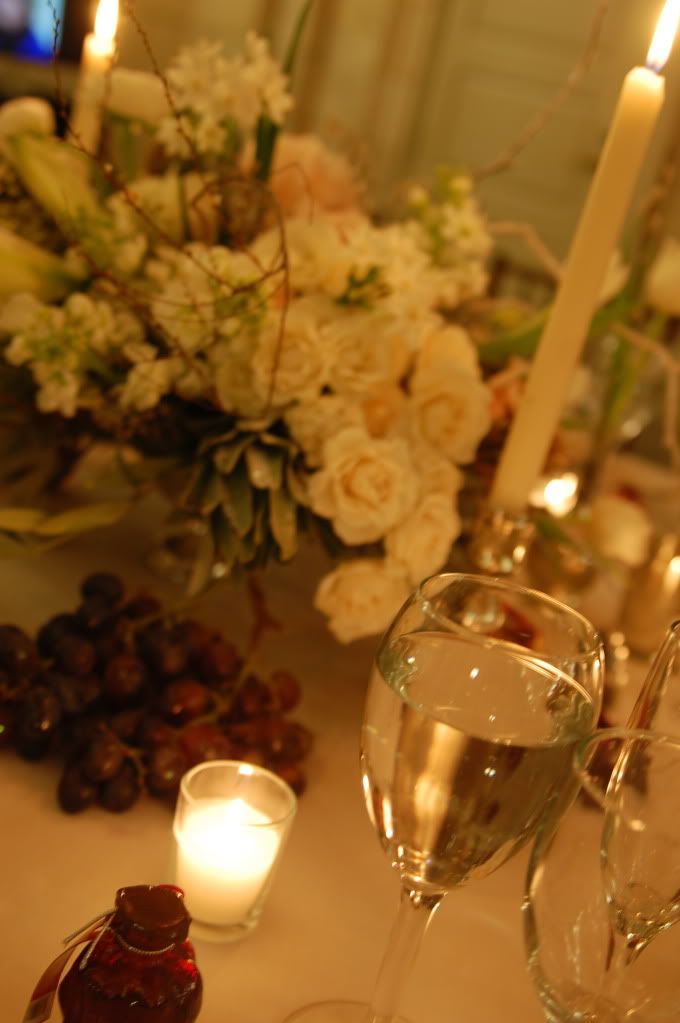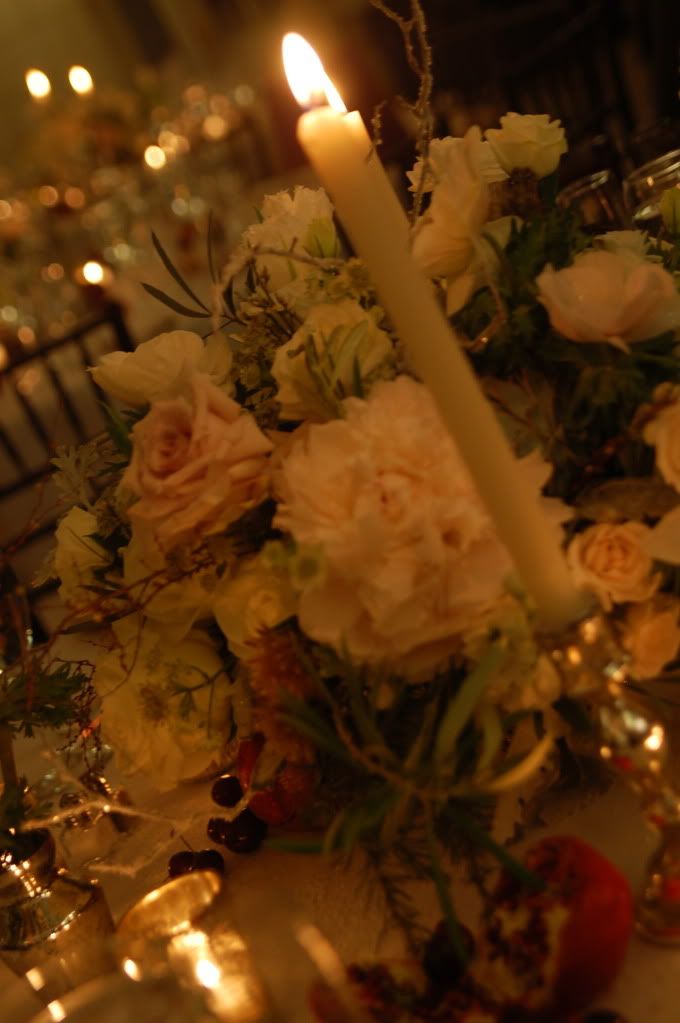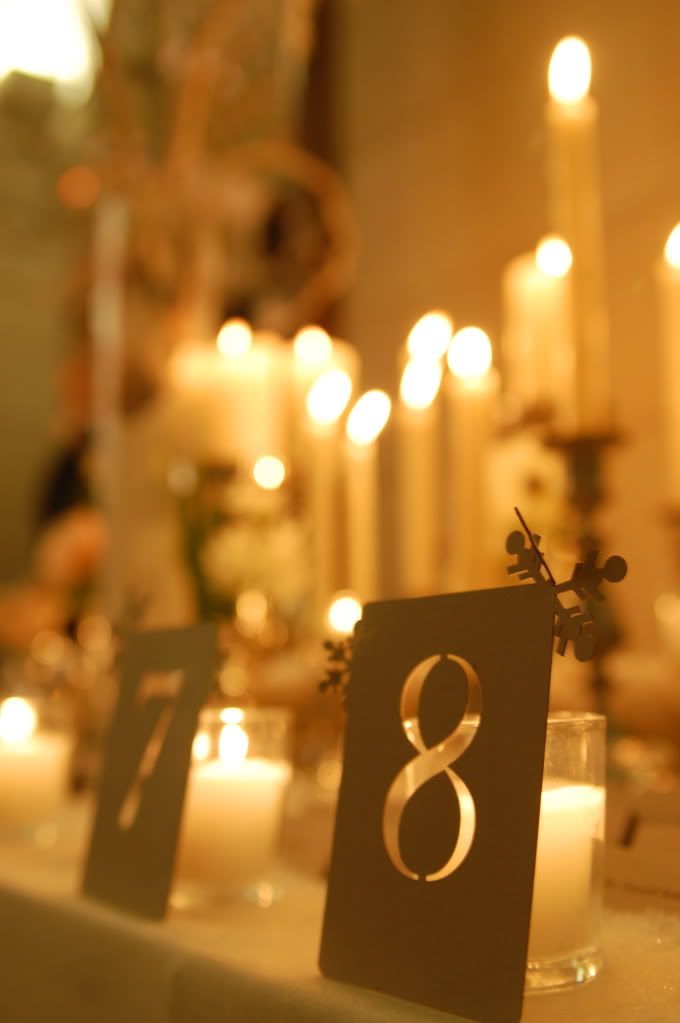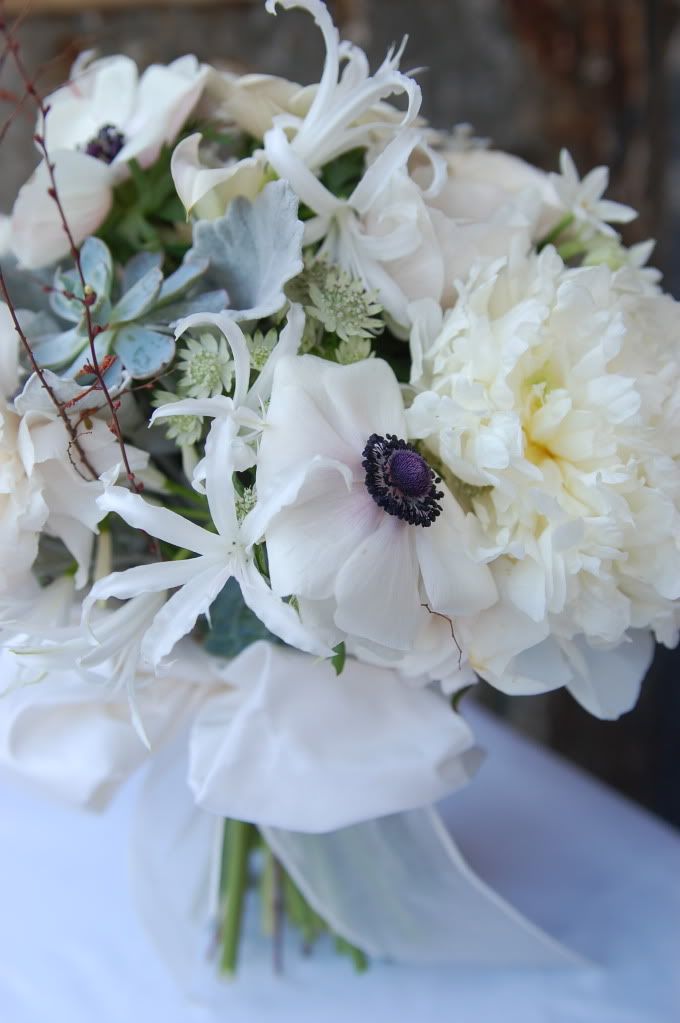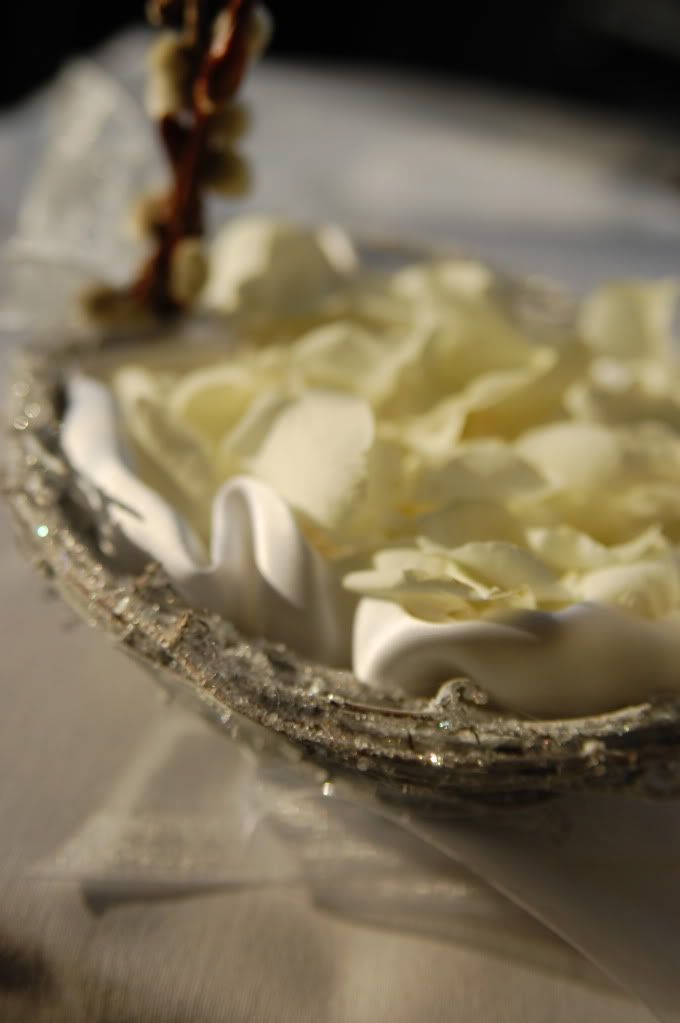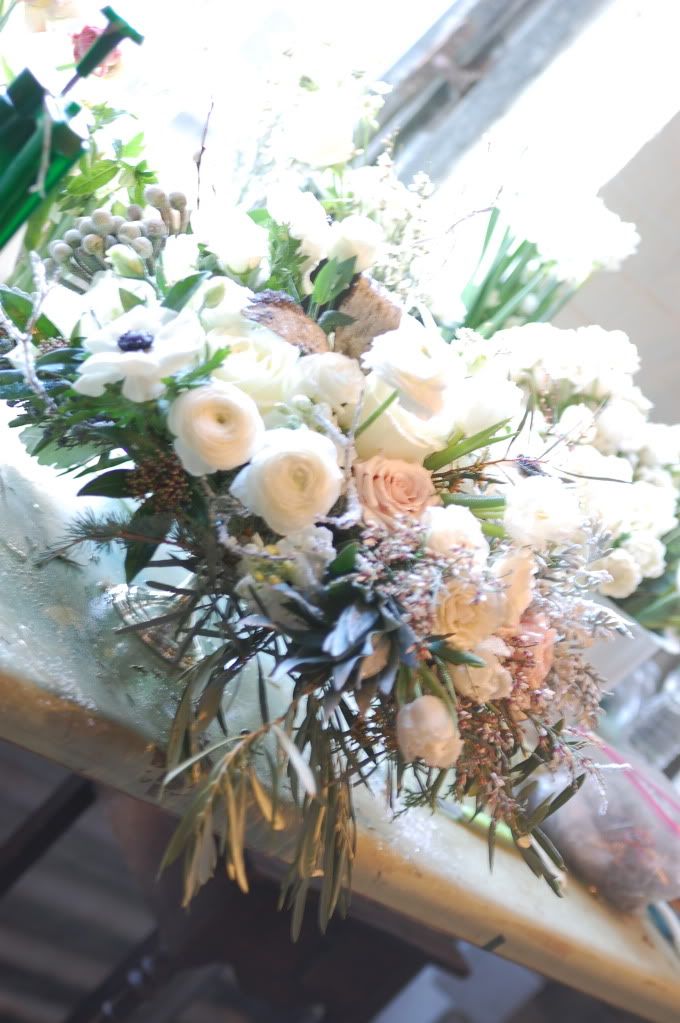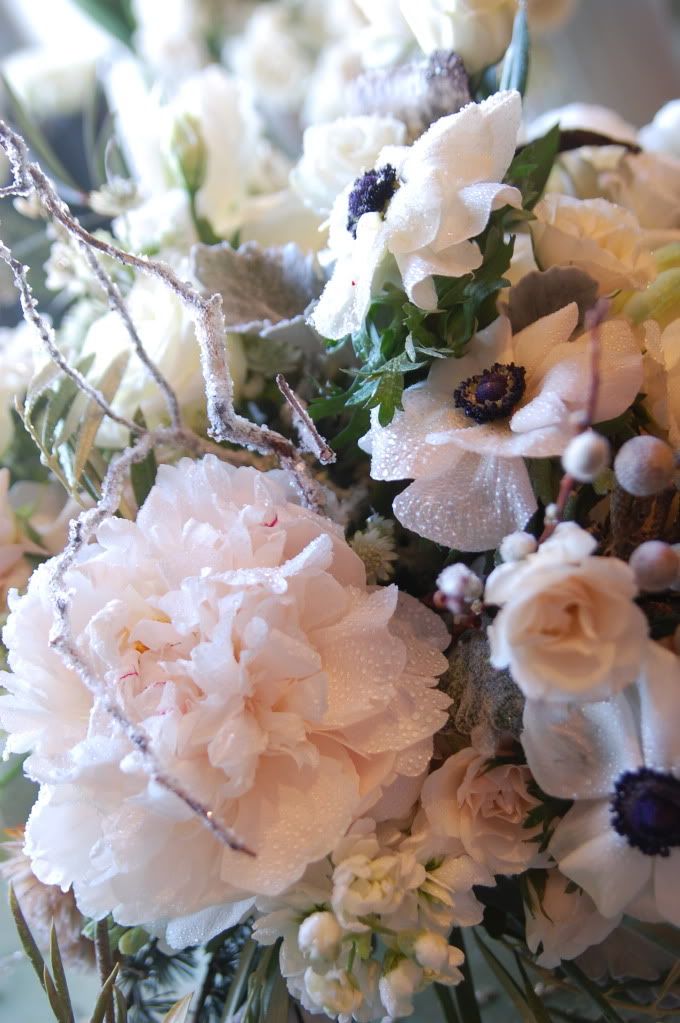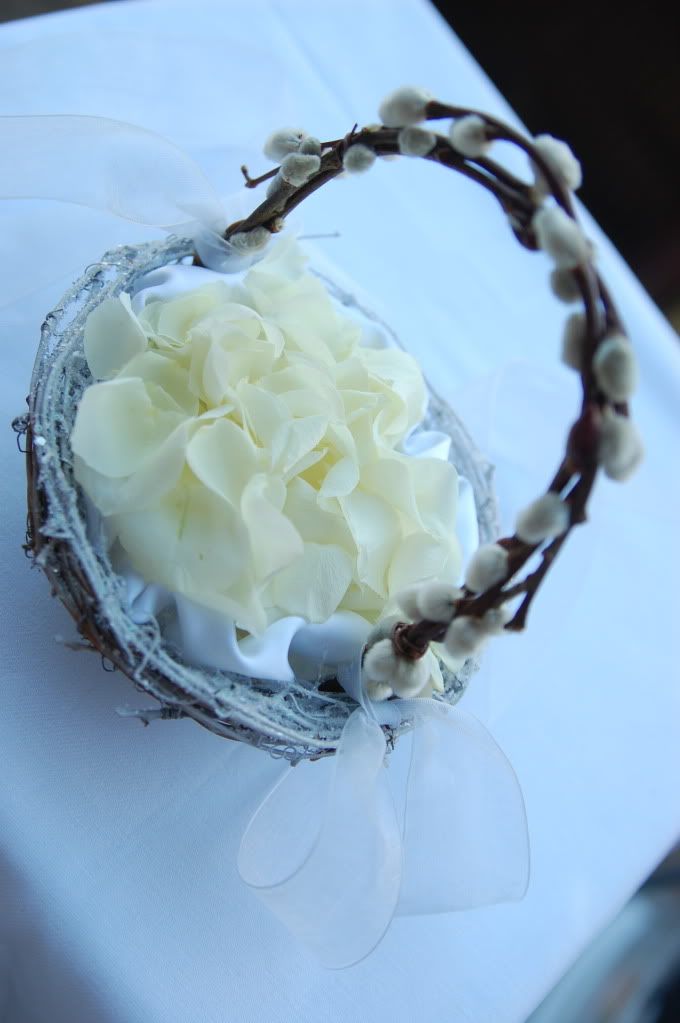 Happy New Years to you all! I brought 2012 in watching fireworks behind the Prospect Park Boathouse during the final hour of one of my favorite weddings of 2012 :) I guess I can say the New Year started on a good foot. This wedding had a snowy
wintry
theme with snowflakes and
crystallized
branches creating a whimsical and magical setting. Danielle from
Curtain Up Events
provided the wedding party with hand held candles which they lit during the procession as the flower girls tossed snowflakes as they descended the staircase. The bride and groom took their vows under an arch composed of
crystallized
branches with suspended candles. At midnight the guests exited the boathouse to the promenade and carried sparklers as the Brooklyn
NY's
Eve fireworks display exploded overhead reflecting on the pond. It was truly a perfect climactic ending to a very special evening.
Above are details of the flowers and venue decor which incorporated pale blush tones,
ceyladon
and creme with lots of candlelight, fruit still-
lives,mercury glass, snow
and laser cut details provided by the couple.