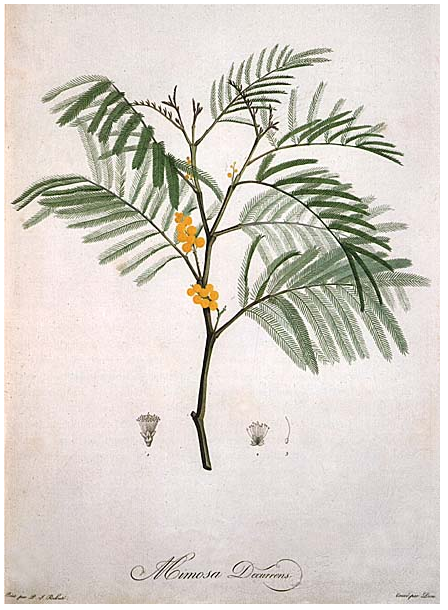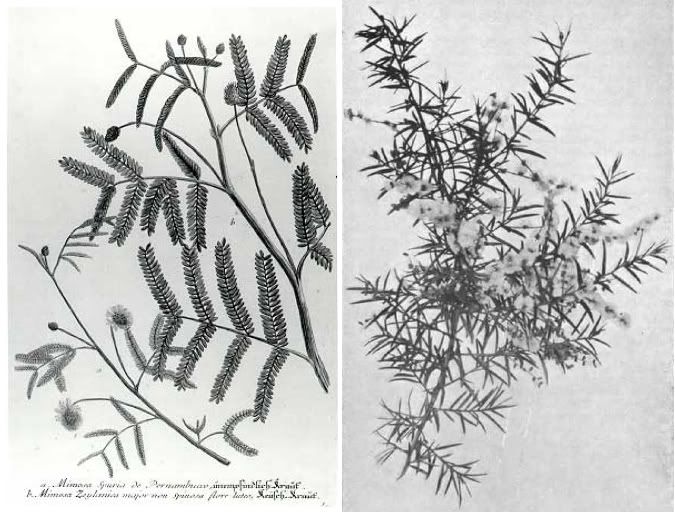 I am pleased to write the first of many posts to come encompassing the history, disposition and manner to treat and condition specific flowers (A-Z) as well as suggestions or examples of incorporating them into arrangements. The sum total of these posts will eventually make up the contents of an encyclopedic resource for you flower buffs out there to reference when arranging or caring for cut flowers. I am overcome with excitement and inspiration about this new project and hope to be helpful to all you flower enthusiasts! Please feel free to post comments or any specific questions that you might have and I will do my best to answer in an timely manner.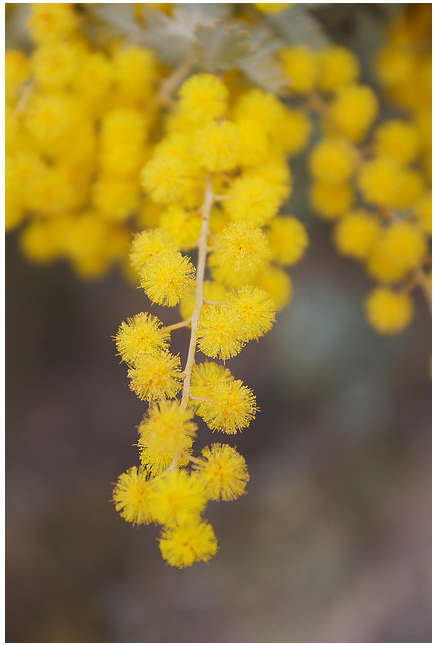 Acacia (Mimosa Wattle)


The Acacia is said to have over 1300 varieties whose genus have been divided into five. The name Acacia is reserved for those coming from Australia and South East Asia, and the remaining four are classified as the European Vachellia and Senegalia and the Acacialla and Mariosousa of the Americas.
The Silver Wattle ( Acacia dealbata) is an idea tree for landscaping with it's bright yellow flowers, lovely glaucous foliage and the sweet fragrance of it's flowers. It also serves as a protective barrier as the branches have very dangerous thorns from where the name was derived of the Greek term for spike "akis". Tannins and gum are both products widely used from the tree as well as it's strong and beautiful wood used in furniture designs.
Freemasons used the acacia to symbolize purity and endurance of the soul and the
perfume industry uses Acacia farnesiana for it's strong fragrance which has a steep history in the bible often mentioning the burning of it's wood as incense.
The acacia blossoms have a tendency of turning brown and hard when exposed to the air, therefore they are shipped in special bags to preserve the fluffy yellow blossoms. Once the cut stems have been removed from the shipping bags, immediately submerged them entirely under cold water and then dip the end of the stems in boiling water for 30 sec. Place them in warm water until the flower puffs have dried. This technique will help prolong its life. Because of it's temperament this is a flower that should be used for an event and not expected to last beyond a few days. The flowers are charming when combined with daffodils or other early spring varieties like tulips or viburnum for centerpieces or bouquets. (see "Bright and Daffy" post).