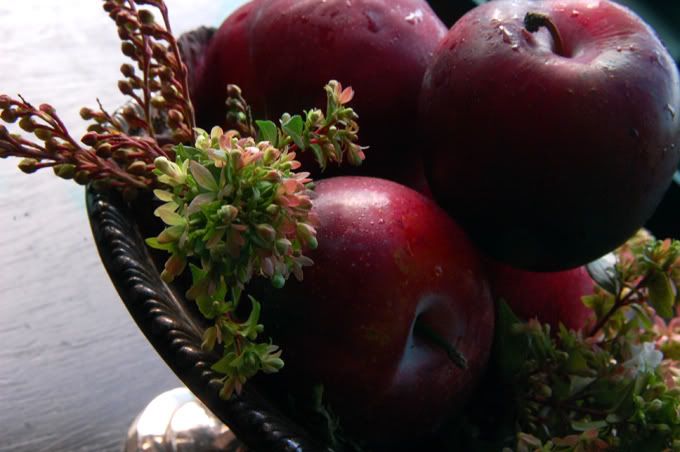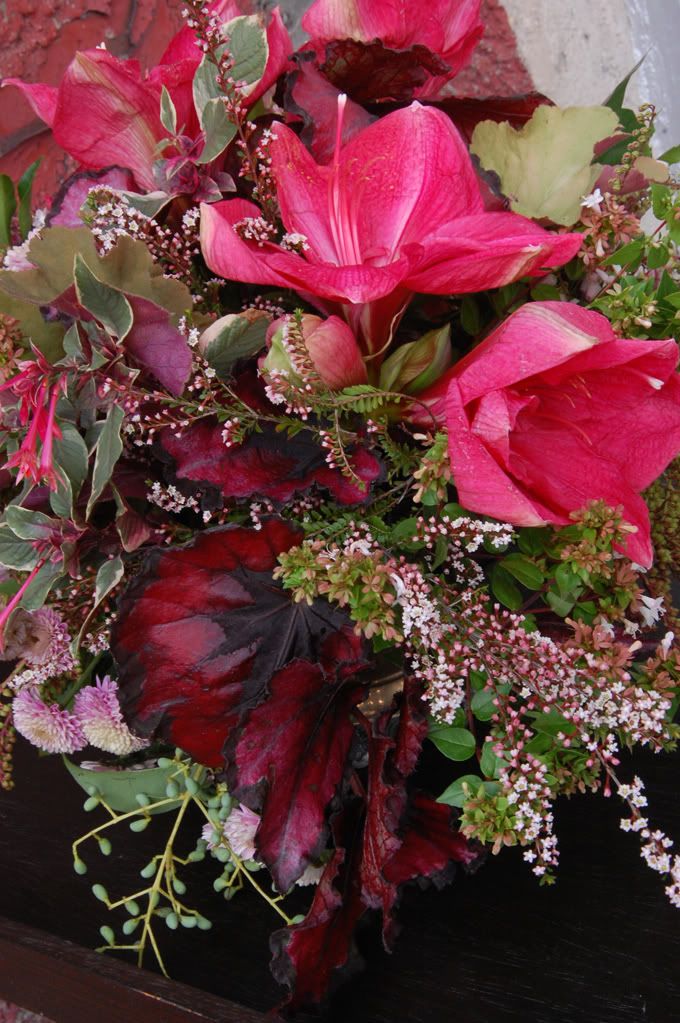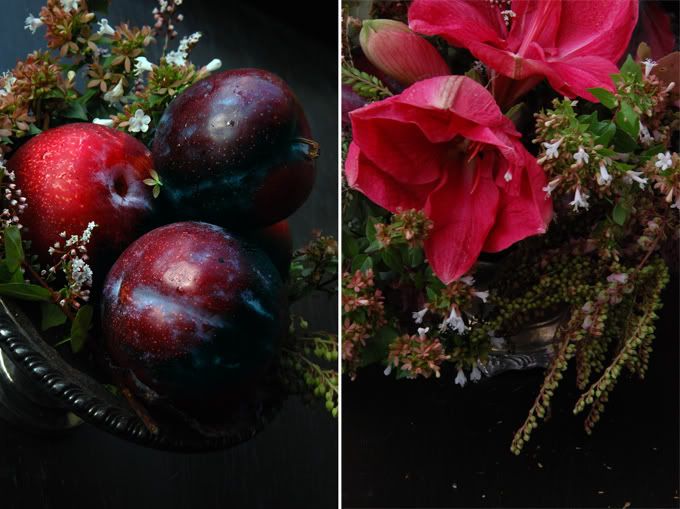 On my way back from a week in Florida where I ate a lot of fruit and generally lazed about in the air-conditioned home of my parents, missed the earthquake, missed the hurricane and grateful to not be returning to a national disaster zone. Although sudden swarms of locusts wouldn't surprise me upon my arrival.
I did take a trip to Central Florida which I posted about briefly and will follow with more on that soon. My Nephew announced his engagement to his lovely fiancee who might be choosing that region for their nuptials so I had my designer cap on as we boated through the Spanish moss laden Cypress corridors of the St John's River. This wedding will be "in development" until Oct 2012 so it's very likely this will be the first of many ruminations of how we will do it up!
Back to NY in Autumn and plums and peaches and herbs and warm sexy blood reds and rusty oranges, and Burning Bushes and Crab-Apples, and Acorns and Golden Maples!
These photos were taken last week before I left and I couldn't help but hold my excitement for the approaching season. The plums were so sweet and explosive they splattered my face when I ate them. Seriously, nearly a sexual experience!
An herbal, fruity wedding ahead next week, orders to be placed, preparations to be made- Thankfully, business as usual in NY :)
Glad my little island was spared! And my little hood in the big borough too!