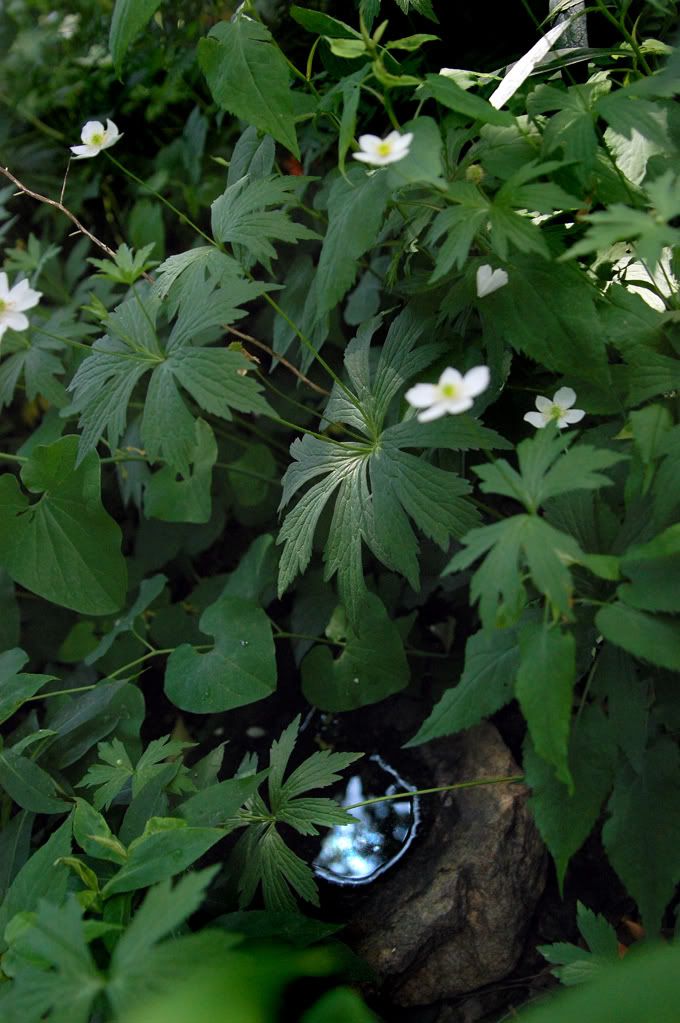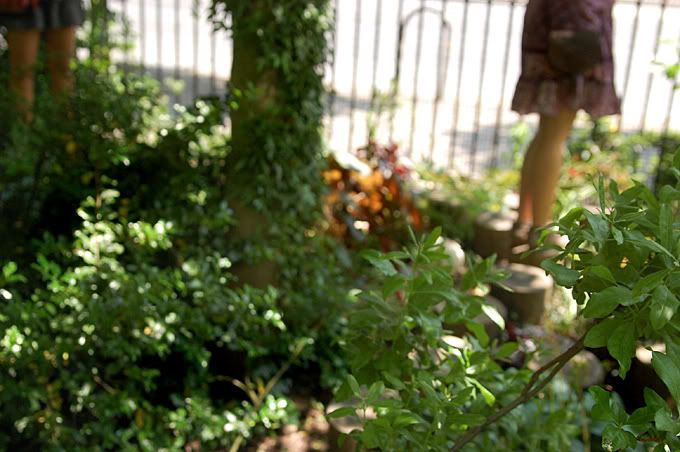 Tonight I saw The Tree of Life at the Sunshine Cinemas across the way from the Liz
Christy
Community Garden. The film is a sprawling existential masterpiece on the meaning of life. It's sparse and expertly crafted script, astoundingly exquisite cinematography, beautifully melancholic sound score and genius editing left me so overwrought with emotion that it's difficult to digest at once. All I can say is that it wraps the big question mark of our existence in a simple and symphonic story of family, love, birth, life an death.
A week ago, I took these photos at the Liz
Christy
Garden across from the Sunshine. The garden is one of the first community gardens in the city. I remember when I first moved to the city there were vegetables and corn stalks in what now has evolved into a very cared for woodsy garden. The tree trunk stepping maze in one of the parcels is playful and imaginative, and the wild anemones under the shade of a massive tree felt ofr a moment as if I was transported to a forest. Terrence Mallick's film made me think about what I was missing not having been a parent but then I thought about gardening and seeing my seeds sprouting and blossoming as simply another version of the cycle of life. So if I never have children yet lovingly tend a garden who's to say that my life will not be complete?