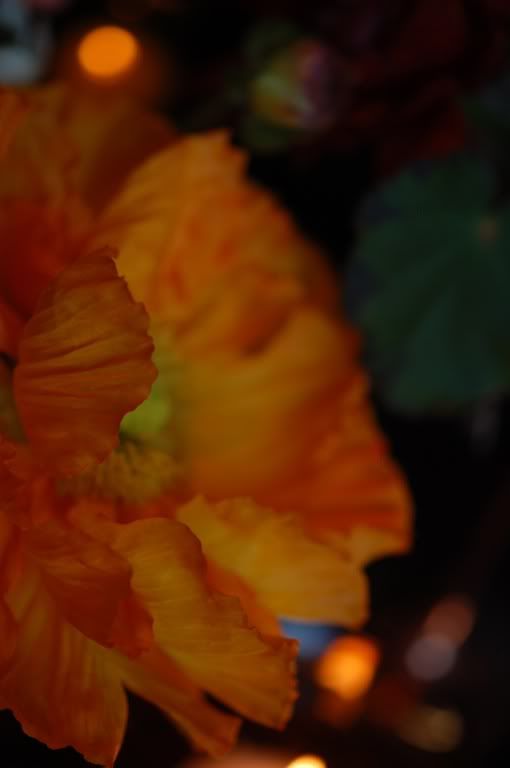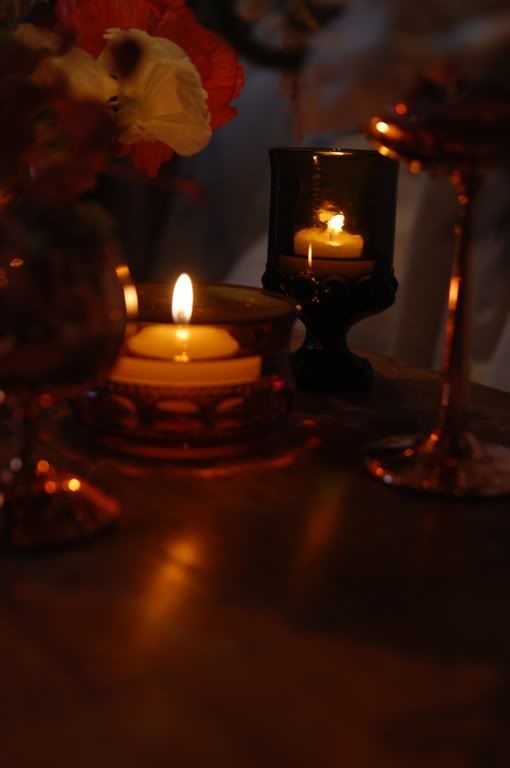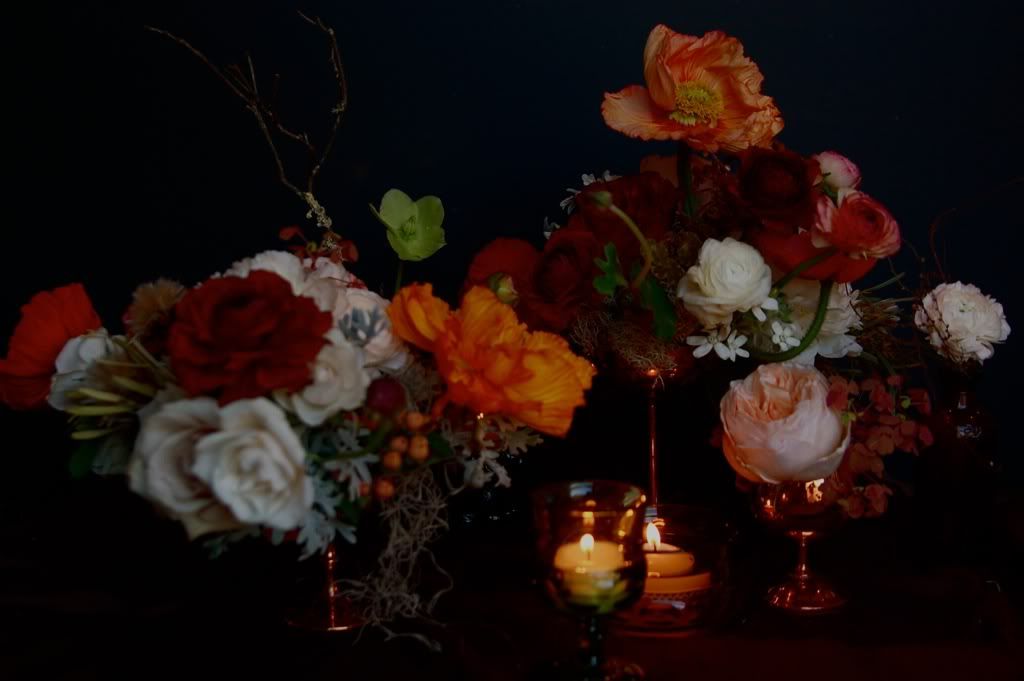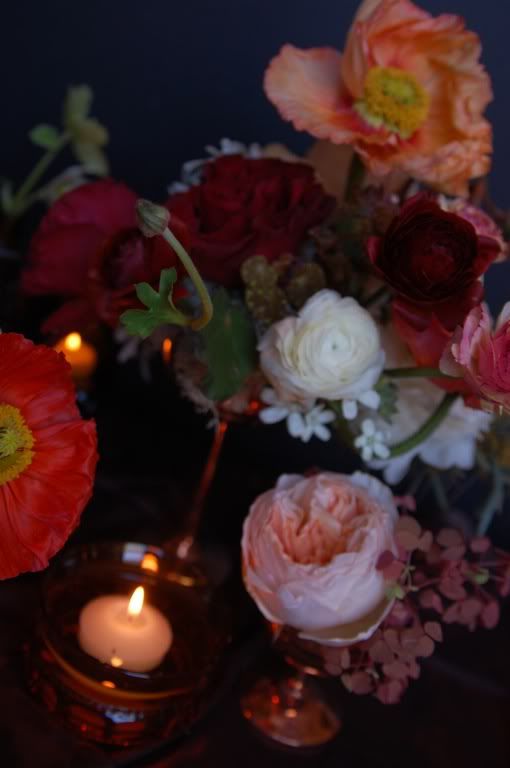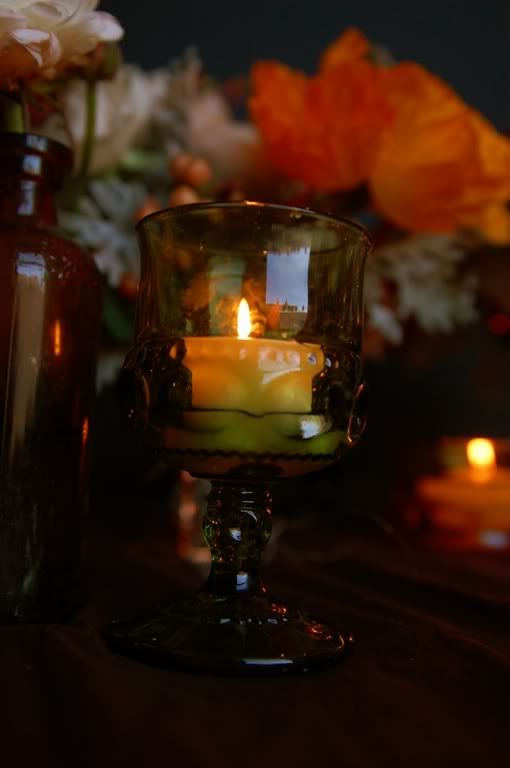 After working on so many Winter themed weddings it's refreshing to be revisiting Spring and Fall ideas this week. It's so nice to have a respite from the storm to pull from recently acquired collections of vessels and embark on design directions for '12 weddings. The one above is for my nephew Chase's fiancee who is a real fall gal. She wants deep saturated oranges and reds subdued by paler cremes, whites and grays. Of course Oct will offer completely different goodies but I'm simply pulling together the look and feel and color palette for her to get a visual of what I have in mind.
My sister (Chase's mom) has been amazing gathering all the vintage goblets and copper plating old vintage chalices at
Palm Beach Plating
. She's also collected vintage fairy lights(not seen here) which will add a cast of warm light to the whole table-scape. Altering tables will have tall fluted copper vases with loose gestural Fall branches, bittersweet and kiwi vine. It's all taking place in a venue in Central Florida so we'll be adding touches of spanish moss to tie in with the St John's River area where guests will be staying. The taller tables will also have some of the collected elements of the lower centerpieces. It's going to be so romantic and gorgeous!!! This is not the first and I'm sure it won't be the last post about Tori and Chase's big day. Our little sweethearts!