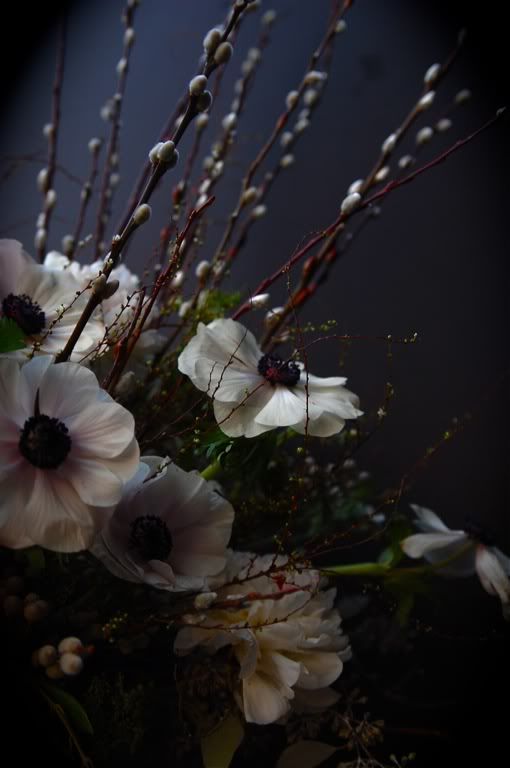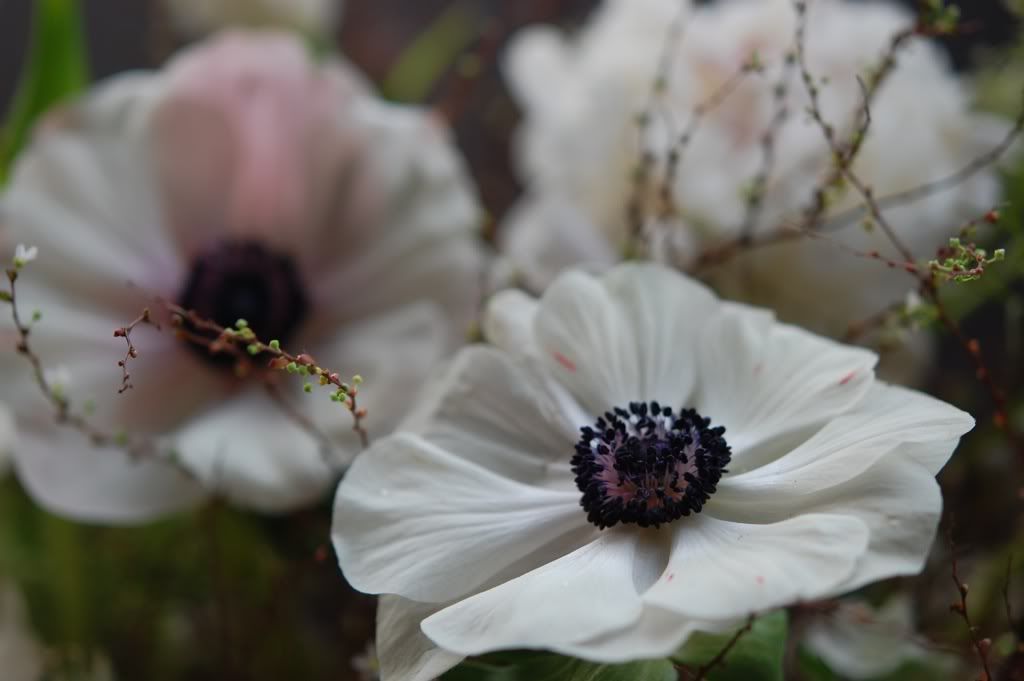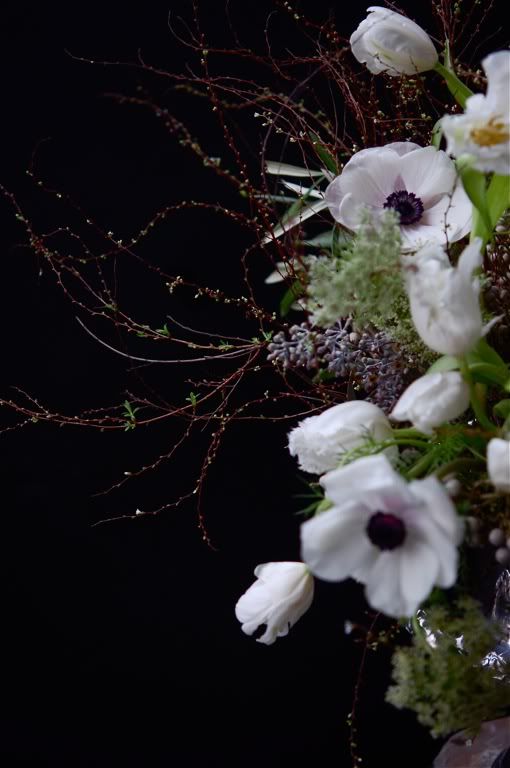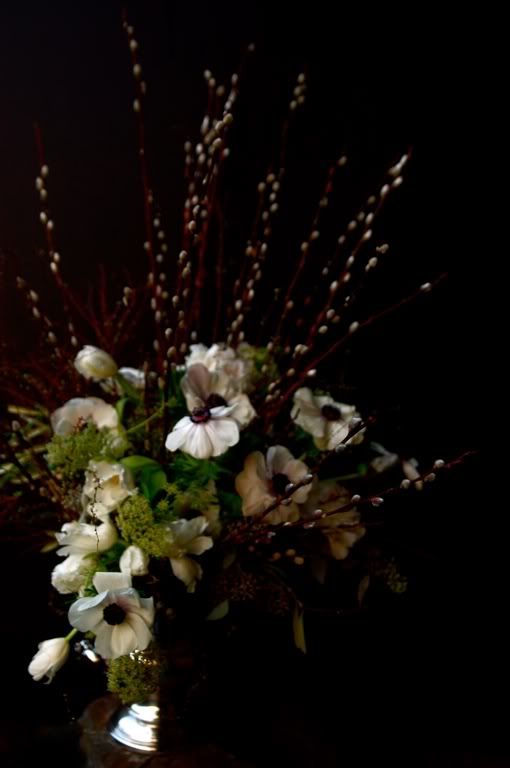 Anemones remind me of blushing ballerinas in tutus.
This trophy urn took an inordinate amount of time to polish back to life and so, once it's grimy tarnish was removed it was filled with Spirea which is unusually out of season yet sprouting leaves and little blossoms. Weird!
Pussy willow, Eucalyptus Brunia and Queen Anne's lace set the stage for the blown Anemones, Tulips and Peonies. This time of year parrot tulips actually show up pure white. Their tattered edges are so gracefully expressive and graphic.
I was thinking today about what's happening in the floral design world and how exciting it is to see so many truly inspired young designers working with the materials in such masterly ways. At last the bar for floristry has been set off into the stratosphere elevating the craft of floristry into the realm of fine arts. I love it! And I am very grateful to all the young ambitious designers who are not selling out and producing floral decorations not seen since Constance Spry gave the world of flowers wings and the freedom of individuality. I've always tried to stay true to my own individualistic approach and whenever I felt something was verging on gimmicky it was time to move on to something new. The one thing that never gets cliched with flower arranging is the naturalistic style which is not easy to achieve. It takes a designer with a sculptural eye and a painter's touch. It's not something which can be cranked out en- masse and requires thought, patience and sensitivity. The Art of Japanese Ikebana is based on the principles of balance within a triangular shape using "Ma" or the space between the individual elements to create the energy of movement throughout the arrangement. A naturalistic approach to flower arranging resembles Ikebana in that both the materials and the designer come together to simulate the harmony of the natural world. I may be getting too flower-nerdy-esoteric here but it is relevant to the direction my discipline is taking me. As I mature as a designer and challenge myself to evolve the work becomes more layered and sculptural. Of course not every client wants a romantic loose arrangement and I need to deliver the massed classic umbrella shaped mono-floral arrangement as well- which actually has its own set of challenges of creating a clean design that also has movement but with very little space between each flower. Those are the "corporate flowers" as I refer to them and they are quite lush with an impact of their own. It's always fun to mix it up and deliver a well made arrangement in any style but truth be told, my heart belongs to the wild garden approach.