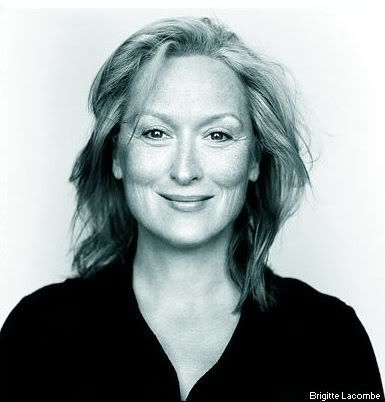 I honor Meryl Streep today for standing up to create the first National Women's History Museum! For being outstanding at everything that she does and for being a self realized female who defies the place that Hollywood fixes for women simply by being a genuine artist and an honest human being. Happy Woman's day Meryl!
Women's place in history is a subject on Streep's mind of late. Her next off-screen project is theNational Women's History Museum, an entity that exists so far only in cyberspace and that the actress is trying to get erected in brick and mortar on a site adjacent to the National Mall in Washington, D.C.

"History until the 20th century was written by one member of the human family and it wasn't the mother," Streep said in a mid-December interview in New York City with her "Iron Lady" director, Phyllida Lloyd. "It was dad. That's who wrote history and ... what was important? Movements of armies, sovereignty of nations, all sorts of things. But women were there all along and they have incredible stories that we don't know anything about."

Financing for the $400-million museum is being raised privately — Streep donated $1 million to the endeavor — but congressional approval is required for the location, which would place the building near institutions such as the National Air and Space Museum, the Museum of the American Indian and the Ulysses S. Grant Memorial. A bill to allow the museum has passed committees in the House and the Senate and is awaiting action by the full legislative bodies.

"It's a political football, I gather," Streep said. "It's a thing that everybody in Congress agrees with but then they attach it to something that no one agrees with .... It would be a beacon to women all over the world, because there really is no such museum. There are cottage museums — there's a quilt museum, there's a cowgirl museum."

The normally private Streep has made herself the public face of the museum effort, hosting events and sending fundraising letters. Her participation in inspired, Streep said, by her grandmother, who lived before the passage of the 19th Amendment.

"My grandmother had three children in school and she would have to go to the golf course and get my grandfather off the ninth tee to make him go to the school board election, 'cause she was not allowed to vote," Streep said. "She's so vivid in my life. I think that that memory of when we were disenfranchised is important to learn."

"There are so many great stories," Streep said. "Every child knows the name of our first traitor, Benedict Arnold, but nobody knows the name of the first female soldier to take a bullet for the U.S., who enlisted under her dead brother's name. Nobody knows Deborah Sampson's name. That's a great story. Or Elizabeth Freeman, who was the first slave to sue for her own freedom and won in Great Barrington, Mass. Every boy and girl should know these stories .... I hope we get it done."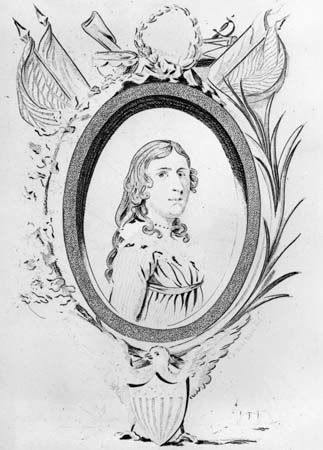 Deborah Sampson was born in Plympton, Massachusetts to a poor family. She was the oldest of six children. As a young girl of 8-10 years old, she was hired out as an indentured servant to Jeremiah Thomas on his farm in Middleborough, MA. She did many things on the farm like milking cows, stacking hay, feeding the animals and plowing fields as well as household chores. Most importantly, she was allowed to go to school in the winter when there was less work to be done on the farm. When she reached the age of 18, she gained her independence and worked as a teacher.
She believed in the cause of independence, and wanted to do something to help. She was taller than most women of the time and very strong from all the work she had done. Women were not allowed to join the army, so Deborah disguised herself in men's clothing and enlisted in the Continental Army under the name of Robert Shurtliff in 1782. The other soldiers teased her about not having facial hair, but they just assumed she was too young to grow a beard. She was sent to the Hudson Valley in New York where she saw action as an infantryman and was wounded twice. While laying in a Philadelphia hospital with a severe fever, a doctor discovered her true gender and took her to his home to recover. He did report that Deborah was a woman, however and she received an honorable discharge from General Henry Knox in October of 1783.
After returning to Massachusetts, she married Benjamin Gannett and they had three children. In 1790, she tried to obtain an Army pension for her service in the war. She gained the support of public leaders, most notably Paul Revere who wrote a letter to the congressman of her district, William Eustis on her behalf. (Click on "View Transcription" at the top of the window to read the transcription of the letter.) She received a U.S. pension of $4.00 a month.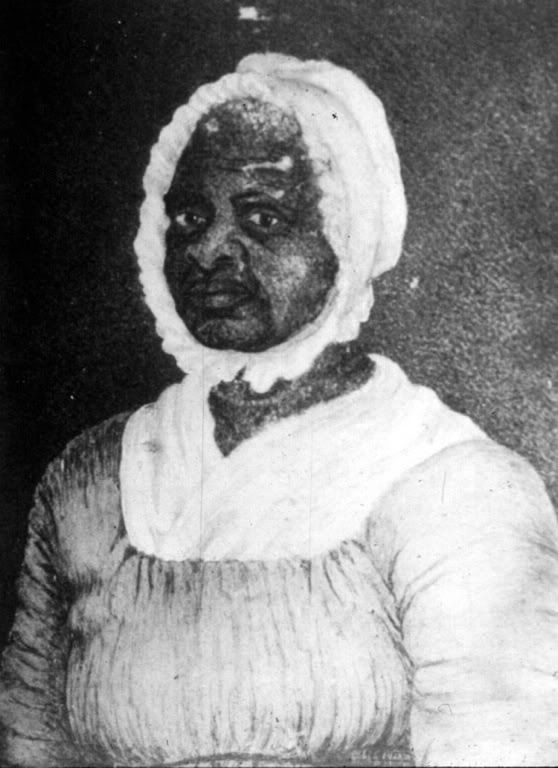 Colonel John Ashley of Sheffield, Berkshire County, Massachusetts, acquired Mumbet and her sister, Lizzy, from their owner, a Dutchman named Pieter Hogeboom, upon his marriage to Hogeboom's daughter, Annetje (Hannah).
The event, according to folklore, which prompted Mumbet to sue for her freedom occurred when the mistress of the house, Mrs. Ashley, attempted to strike Mumbet's sister, Lizzy, with a heated kitchen shovel in the Ashley House. Mumbet blocked the blow, but her arm was injured and she never regained its full use.
According to novelist Catharine Maria Sedgwick, Mumbet was prompted to seek freedom after hearing the Declaration of Independence spoken, and according to historian Arthur Zilversmit the people of Berkshire County then adopted Mumbet's cause to test the constitutionality of slavery following the passage of the new state constitution. Mumbet was one of the first slaves to be set free in Massachusetts and in the newly formed United States of America. She is with out a doubt the first black woman to be set free due in large part to her own determination and character. This web site is the official site for Elizabeth 'Mumbet' Freeman.