Breathing Was the Easy Part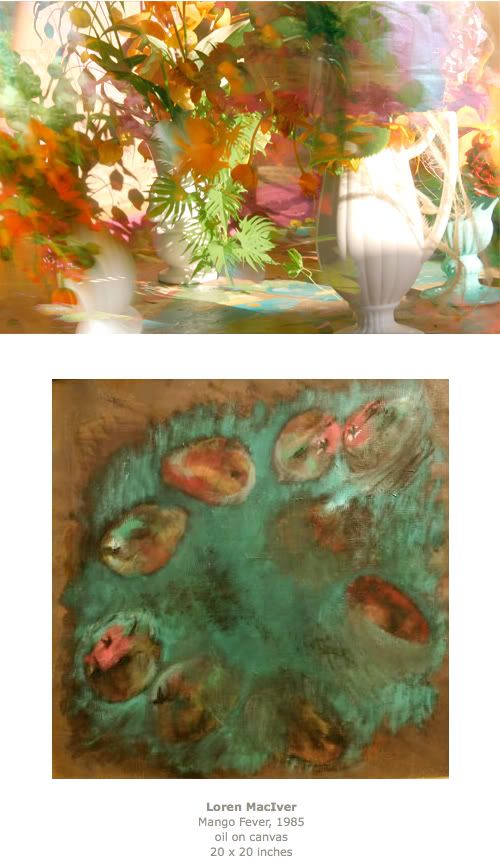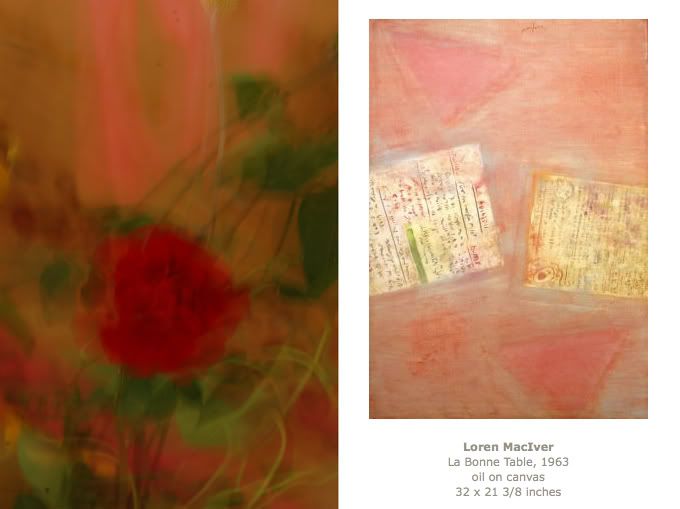 Beau Chamberlain
Apartment Living 2008
Beau Chamberlain
is an wonderful artist that shares a studio space on the same floor my studio is on. He was throwing out this large cardboard that he has used to paint his whimsical paintings on for years. I grabbed it from him and asked if I could have it as a backdrop. I think he was a little tickled and shared in the appreciation of it's random paint marks, a direct product of his perfectly executed compositions of fantasy organisms in universes all their own. I thought I would dedicate this post to him and sought to make a still life reflecting his worlds because each of his paintings inhabits their own individual cosmos.
Then as I searched the fridge for specimen and went foraging in the 100 degree heat for unusual flora that might live in his paintings. A whole new palette emerged for me. Flowers I would never think of mixing somehow worked together in a lyrical circus of color and shapes.
And then as I photographed them the light in the room and the colors reminded me of another artist whom I was lucky enough to have known and called a friend.
Loren MacIver
was the first woman to be asked to show at the Venice Biennial in 1962. When I met her she was 86 years old. The last of a breed, Loren lived in a truly original bohemian studio on Perry Street. She told me stories of Billy Holiday visiting her there with EE Cummings and playing the piano for her and her husband, the poet Lloyd Frankerberg.
They were tight with Elizabeth Bishop, Marianne Moore and Dylan Thomas to name a few. Loren would tell me stories of her time in Paris. About the "white" dinner of potatoes and cauliflower that Dubuffet would send up to her studio in a bucket hoisted by a pully.
We would watch old black and white films and she would share her favorites like Jean Cocteau, Marcel Marceau, and Jean Harlow.
How do Beau and Loren coexist in the same blog post? I suppose they both used a similar palette of colors since his painting board and my flowers brought me to recall Loren's paintings.
And that palette enabled me to break out of my usual and bring together photography and flowers in ways I would never have thought had it not been for Beau or Loren.
Thank you for helping me see better!