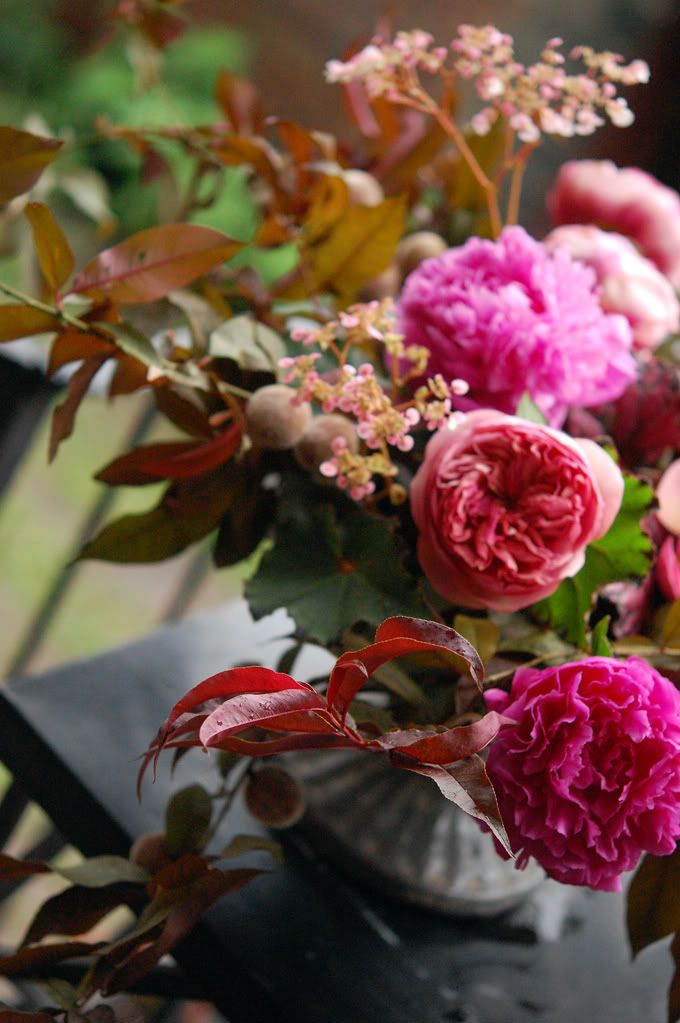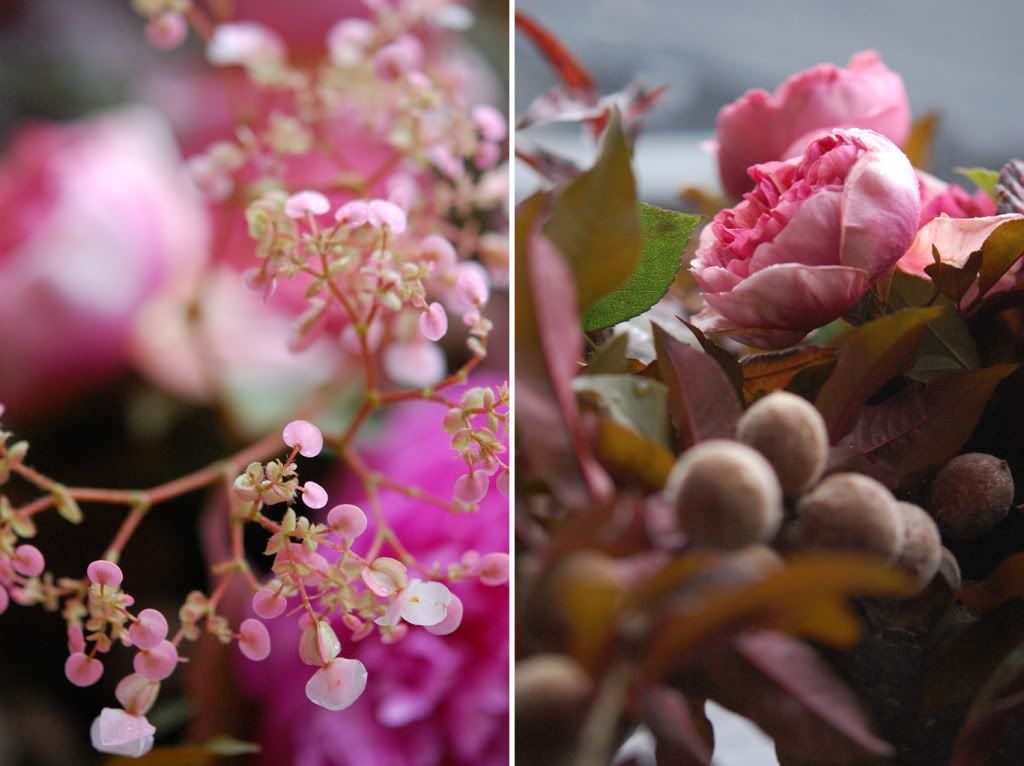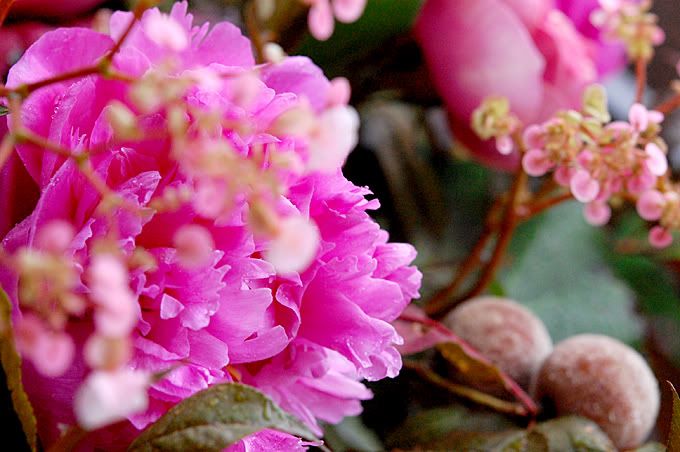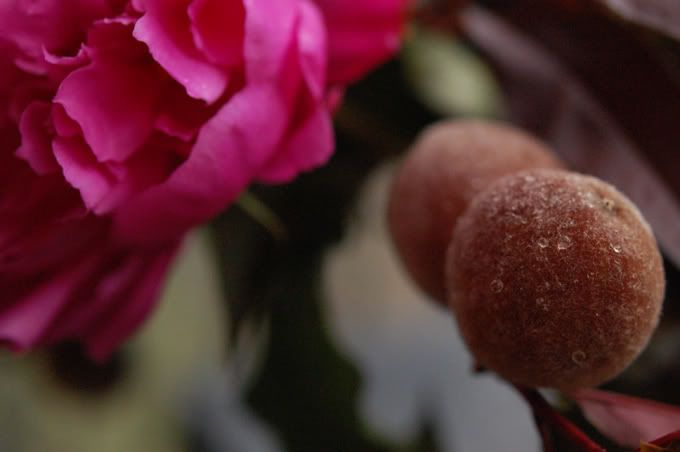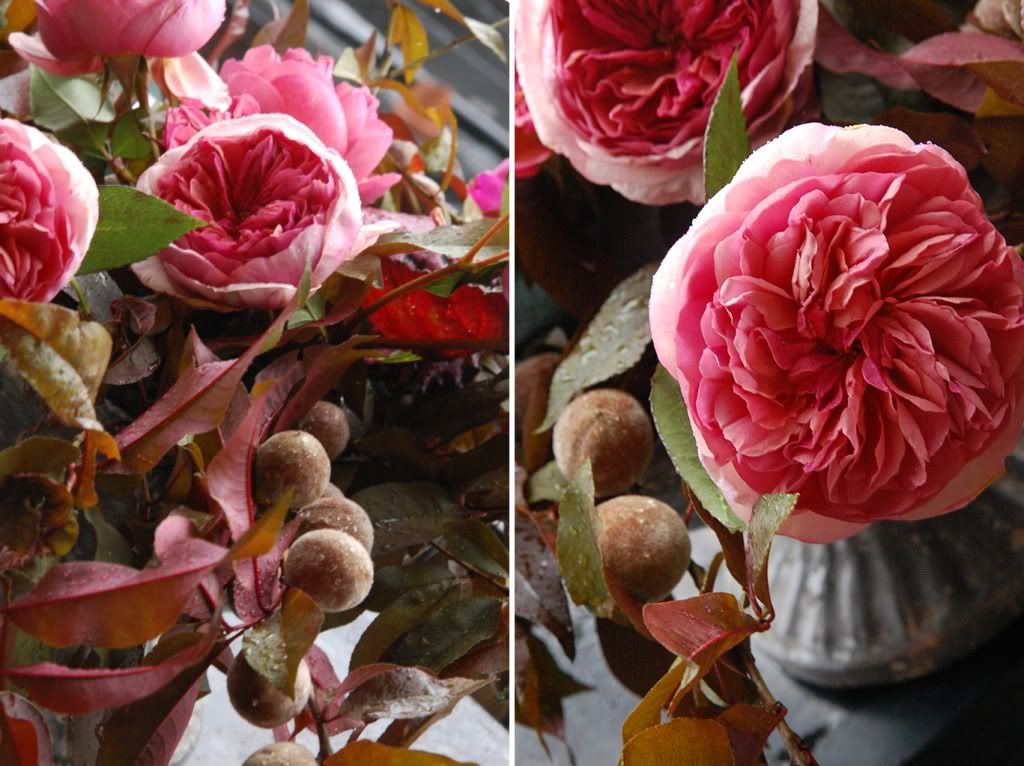 Arrangement of Early Summer Plum Branches, Chippendale Garden Roses, Peonies and Begonias
Rainy days don't get me down
. I spent the day cleaning the studio and finally making this arrangement to share with you. Flowers are so pretty in the rain. These were placed on the fire escape while the water pattered down on it. It looked like a micro garden. Speaking of which, I just got a call from The Brooklyn Queens Land Trust and I have the official go ahead to start tending a local community garden which has been neglected!!!
Yippeee.
Yes Sirree!

HELLO
Northside Garden!

A lovely patch of land run by the BQLT on N5th St and Driggs. This rain should make weeding much easier and satifying!!
The new chapter begins......